---
---
Bring Elegance To Any Outfit
Buy 2 or more and get an extra 20% OFF!
This beautiful Crystal Watch combines elegance, beauty, fashion, trend and functionality, all in one gorgeous device.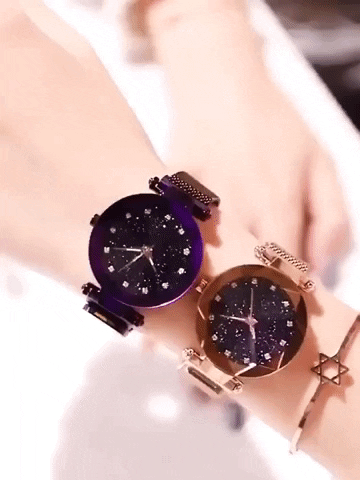 A wonderful piece that will make you stand out from the crowd, just the way you deserve.
Made of stainless steel, the Luxury Crystal Watch is strong and durable.
Wear it when you're going out to dinner, hanging out with friends, or for your everyday activities!
Easily adjustable to any wrist size, thanks to its magnetic strap.
This is a limited time Winter sale! 
Get your Crystal Watch today for 70% OFF!
Don't miss out on this incredible deal, click the "Add To Cart" button and get FREE Worldwide Shipping! 
Our Guarantee
Because we know we carry some of the best products, we offer every customer a 30 day money back warranty. If for any reason you're not happy with your purchase, we will refund you, no questions asked. 
If you have any questions, we have a 24/7 customer support. Please send us an email at help@theglobalbird.com or contact us through messenger (Facebook page -> The Global Bird - Online shopping).
Ps: Still not convinced?
Previous customers have left their reviews at the bottom of the page.
Don't listen to what we have to say, go and take a look what they think!
 Estimated delivery time 7-25 days
---