---
---
Are Your Pets Losing To Much Hair?
Pets shed a LOT!
We all love our pets, but cleaning their hair can be very frustrating.
It can get everywhere, clothes, sofa, car even in our food...
You can say goodbye to these problems, with our amazing Pet Hair Removal Glove.
Our
Pet Hair Removal Glove will remove all the excess hair from your beloved Pet.
Simply put it on and proceed to brush your cat or dog along their body.
The glove will remove and collect all the hair, where it can then be properly disposed of.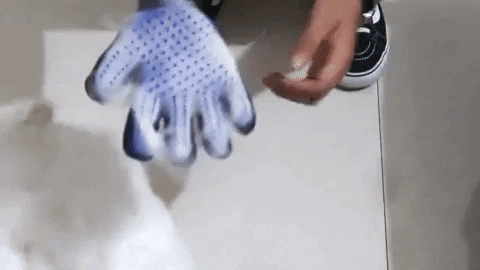 Pet Hair Removal Glove benefits:
Comfortable
Removes excess hair
No harm to your pet
No more hair around your house
Cleaner and more comfortable clothes
Adjustable strap for every hand size
Our Pet Hair Removal Glove will not only remove all the excess hair coming off of your pet but will also leave you feeling happier and better, with a cleaner house.
This is a limited time offer, don't wait to long!
Press the "Add to cart" button and get your Pet Hair Removal Glove today! 
The Global Bird Guarantee:
Because we know we carry some of the best products, we offer a 30 day money back guarantee.
If for any reason you're unhappy with your product, we will refund you, no questions asked!
Ps: Still not convinced?
Don't believe what we have to say, check out what our customers think about it at the bottom of the page!
---