---
---
Who Said Camera Bags Were Ugly?
 Perfect for hiking, traveling or everyday use
 Tripod holder on the bottom of the bag
 100% Waterproof
 Estimated delivery time: 6-14 days
Hello photographers! 
Travel in style with our Waterproof Camera And Lens Bag. 
This Vintage Photographers Backpack is perfect for travel, business or daily use. All the versatility and protection you could ask for!
Top Storage: Main storage area has enough space to fit a 15 inch notebook computer, clothes, books, and more. Additionally, a zippered mesh pocket which can fit a variety of different smaller things.
Front Camera Storage: Customisable camera zone is a full-access zippered opening which includes padded and adjustable shock proof interior.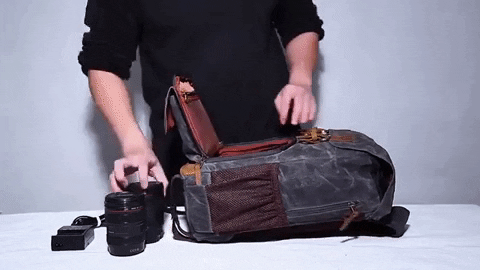 Front Zip Mesh Bag: The main opening contains another zippered mesh pocket for easy storage of smaller items. 
Tripod Holder: attach your tripod easily to the bottom of the bag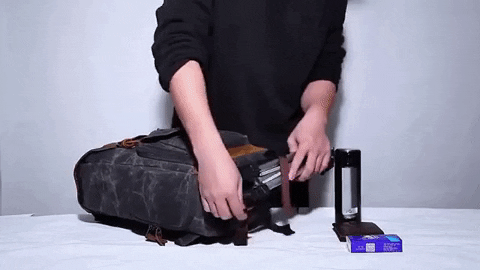 Side Camera Storage: The right side zipper give you easy access to your Camera or any equipment of your choice.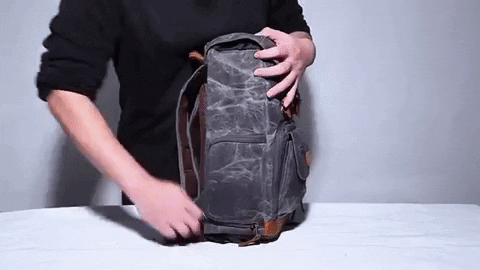 Side Velcro Bag: The side opening has a small velcro pocket for memory card storage.

Front Velcro Pocket: 
At the front of the backpack there is the main velcro pocket which can be used for a variety of storage options. 
Left Side Zipper Pocket:
 Fits phone, wallet, & other small items.
Right Side Elastic Mesh:
  Perfect fit for a water bottle or umbrella.
100% Waterproof: keeps your camera protected at all times!

Inner Bag Size: 
L26 x W14 x H20cm
L10 x W5.5 x H7.8inches 

External Bag Size: 
L30 x W19 x H42cm
L11.8 x W7.4 x 16.53inches 
Weight: 
2.6 lbs or 1.2 kg
Ps: Still not convinced?
Previous customers have left their reviews at the bottom of the page.
Don't listen to what we have to say, go and take a look what they think!
 Estimated delivery time 6-14 days
---